Photo — "Be the Tree, 1910"
Use the photos posted in this feature for writing prompts, warm-up activities, drawing templates or as part of a photo analysis.
New Zealand circa 1910. "Studio portrait, young woman in Christmas tree fancy dress and hat costume, with little presents and decorations hanging off her, Christchurch." Half-plate glass negative by Adam Maclay.
 Click image to enlarge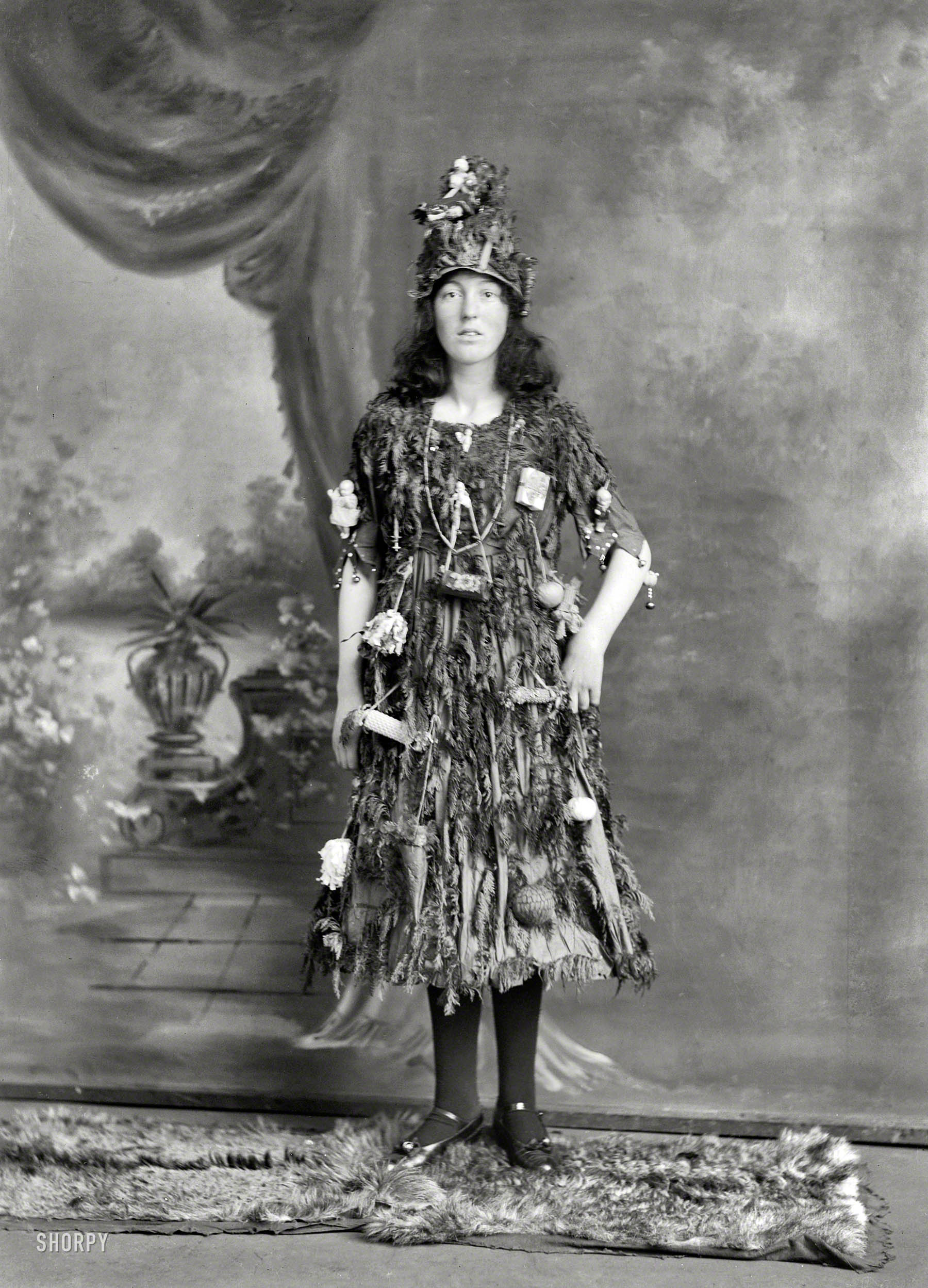 (Source)