Gravity by Sarah Deming. November 12, 2019. Make Me a World, 394 p. ISBN: 9780525581048.  Int Lvl: YA; Rdg Lvl: YA; Lexile: 850.
Gravity "Doomsday" Delgado is good at breaking things. Maybe she learned it from her broken home.
But since she started boxing with a legendary coach at a gym in Brooklyn, Gravity is finding her talent for breaking things has an upside. Lately, she's been breaking records, breaking her competitors, and breaking down the walls inside her. Boxing is taking her places, and if she just stays focused, she knows she'll have a shot at the Olympics.
Life outside the ring is heating up, too. Suddenly she's flirting (and more) with a cute boxer at her gym–much to her coach's disapproval. Meanwhile, things at home with Gravity's mom are reaching a tipping point, and Gravity has to look out for her little brother, Ty. With Olympic dreams, Gravity will have to decide what is worth fighting for.
Potentially Sensitive Areas: Criminal culture, Marijuana, Strong language, Strong sexual themes, Underage drinking, Violence
Author Interview
Reviews
Booklist starred (September 1, 2019 (Vol. 116, No. 1))
Grades 9-12. Sixteen-year-old Gravity Delgado is making her mark on the world of amateur women's boxing, with a Golden Gloves victory under her belt and undefeated status in the ring. Finding the Cops 'n Kids boxing gym in Brooklyn was her salvation, quickly changing from a place where she could simply channel her anger at her drunk, abusive mom to Gravity's ticket to a better life with her kid brother, Ty. Now the Olympic trials for the 2016 games in Rio are approaching and Gravity is training hard to knock out any competition among her fellow Lightweights and secure a spot on the U.S. team. Deming's own background as a boxer, coach, and sports journalist comes through in vivid writing that slings sweat and pulls no punches. Fights and sparring matches are energetically relayed and exciting to follow, even for those unfamiliar with the sport. She also provides narrative variation by inserting accounts of fights and boxing news from a respected boxing blog that Gravity follows. Though fiercely passionate about boxing, Gravity's love for Ty is unrivaled, and their relationship is tenderly depicted. She also has her first bouts with sex and dating, which are realistically complicated and messy but always secondary to her Olympic dreams. Readers will want ringside seats for this gritty debut title from Christopher Myer's new Make Me a World imprint.
Kirkus Reviews starred (August 15, 2019)
A 16-year-old boxer dreams of winning Olympic gold. Gravity Delgado (half Dominican and half Jewish) feels like she has been fighting and breaking things her whole life. However, since joining PLASMAFuel Cops 'n Kids boxing gym in Brooklyn four years ago, she has channeled her fighting spirit toward a single goal: boxing in the 2016 Summer Olympics. As Gravity arduously trains for Rio, she grapples with different parts of her identity. On the one hand, her absent father's Dominican family provides comfort and a safe haven from the abuse and neglect her drunk mother inflicts on Gravity and her younger brother, Tyler. On the other, praying a shema before every fight tethers her to her mother's faith. A diverse set of characters populates the boxing world Gravity inhabits, including a Ukrainian brother and sister, wheelchair user Coach Thomas, Haitian American fellow boxer D-Minus, and Kimani, a kind, large, dark-skinned man who is painfully aware of the racism in people's fearful responses to him. Deming's (contributor: Viticulture & Vinification, 2013, etc.) own amateur boxing career and knowledge as a boxing correspondent are clearly evident in her masterful descriptions of the grueling training process and intense bouts. Readers will immediately stand in Gravity's corner as she battles distractions and fights against the odds in pursuit of her dreams. A riveting pugilistic must-read. (Fiction. 14-18)
About the Author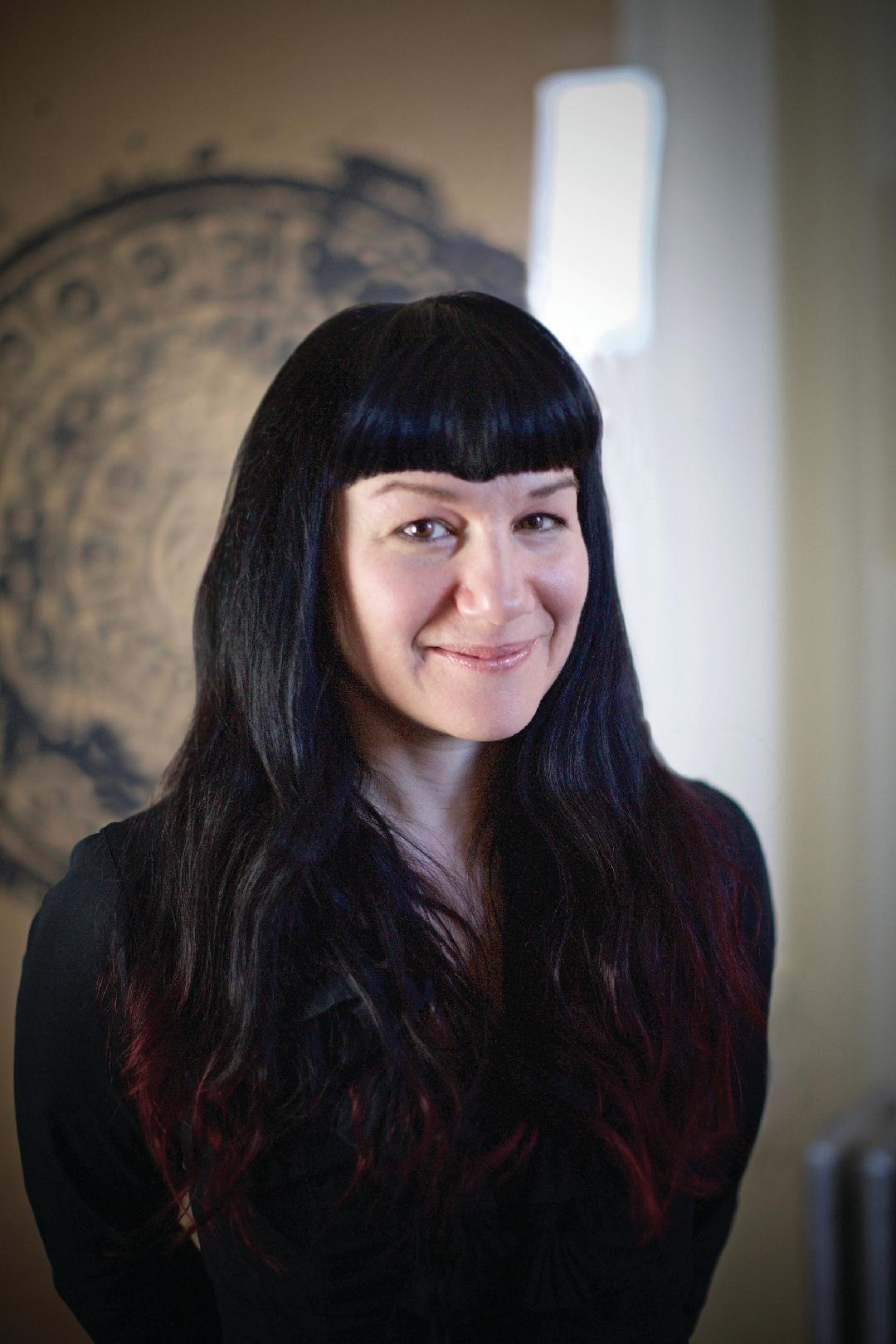 Sarah Deming wrote for CNBC's 2012 Olympics coverage and assisted on the New York Times bestselling sports memoir Eat & Run. She was an HBO Boxing insider, as well as a senior boxing correspondent for Stiff Jab. Her essays have appeared in The New York Times, the Threepenny Review, the Guardian, Penthouse Forum, the Washington Post, HuffPost, WNYC.com, and the Morning News, and have been noted in Best American Essays and Best American Sportswriting. She's been awarded a Pushcart Prize and a MacDowell Fellowship.
Before becoming a writer, Sarah was a chef, a yoga teacher, and a Golden Gloves boxing champion. She lives in Brooklyn with her husband, Ethan Iverson, and works with young boxers at the nonprofit community gym NYC Cops and Kids.
Her website is sarahdeming.typepad.com
Teacher Resources
Gravity Discussion Guide
Around the Web
Gravity on Amazon
Gravity on Barnes and Noble
Gravity on Goodreads
Gravity on LibraryThing
Gravity Publisher Page