Photo — "Tube Inspector"
Use the photos posted in this feature for writing prompts, warm-up activities, drawing templates or as part of a photo analysis.
July 1942. "Ford bomber plant at Willow Run, Michigan. Inspection of more than a thousand separate tubing pieces composing the fuel, hydraulic, de-icing and other systems in a bomber is a highly important job. This young employee at the giant Willow Run plant uses her tiny flashlight to discover any internal defects in the tubing." Photo by Ann Rosener, Office of War Information.
 Click image to enlarge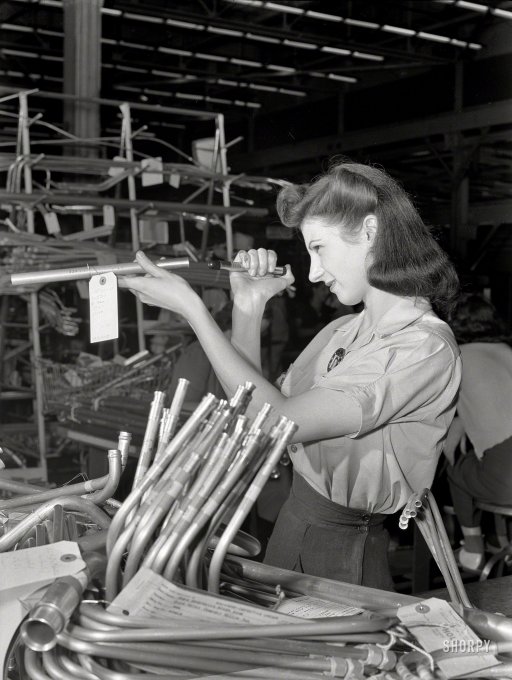 (Source: Shorpy)