APRIL 10, 2020
Today is: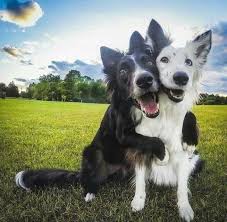 Encourage a Young Writer Day — If you have a student always with an idea in their head, or a story in mind, today is the day to have them put pen to paper and write it down!
Global Work From Home Day — Seems like that's everyday now!
National Hug Your Dog Day — For many of us, not having our furry companions right now would make things a lot harder.  Show them your appreciation today.  Even if you can't, give a pup a virtual hug!
Siblings Day — Today's the day to reach out and get in touch with your siblings.  Just make sure you don't need mom or day to separate you or turn the car around!
HAPPY BIRTHDAY!
| | |
| --- | --- |
| | COMMODORE MATTHEW PERRY (1794-1858) — American naval officer.  Most famous for opening trade relations between the West and Japan. |
| | LEW WALLACE (1827-1905) — American lawyer, politician, Union General and author (Ben-Hur) |
| | JOSEPH PULITZER  (1847-1911) — Hungarian-American publisher, journalist, and politician.  Founder of Pulitzer, Inc. and namesake of the Pulitzer Prize. |
| | JOHN MADDEN  (1936) — American football player, Hall of fame coach, and sportscaster. |
| | JUAN WILLIAMS (1954) — Panamanian-American author, journalist, and political analyst (Fox News & NPR) |
| | MANDY MOORE (1984) — American singer-songwriter and actress (Tangled, Midway, This is Us) |
TODAY IN HISTORY
| | |
| --- | --- |
| 837 – Halley's Comet makes its closest ever approach to Earth at a distance of 3.2 million miles. | |
| 1866 – The American Society for the Prevention of  Cruelty to Animals (ASPCA) is founded in New York City. | |
| 1912 – The RMS Titanic sets sail from Southampton, England on her maiden (and only) voyage. | |
| 1925 – F. Scott Fitzgerald's The Great Gatsby is first published by Charles Scribner's Sons Publishers. | |
| 1970 – Paul McCartney announces that for personal and professional reasons, he is leaving The Beatles,  beginning  the "break up" of the band. | |