Photo — "Packed In, 1943"
Use the photos posted in this feature for writing prompts, warm-up activities, drawing templates or as part of a photo analysis.
April 1943. "Baltimore, Maryland. Students and workers returning home on a trolley at 5 p.m." Medium format nitrate negative by Marjory Collins for the Office of War Information.
 Click image to enlarge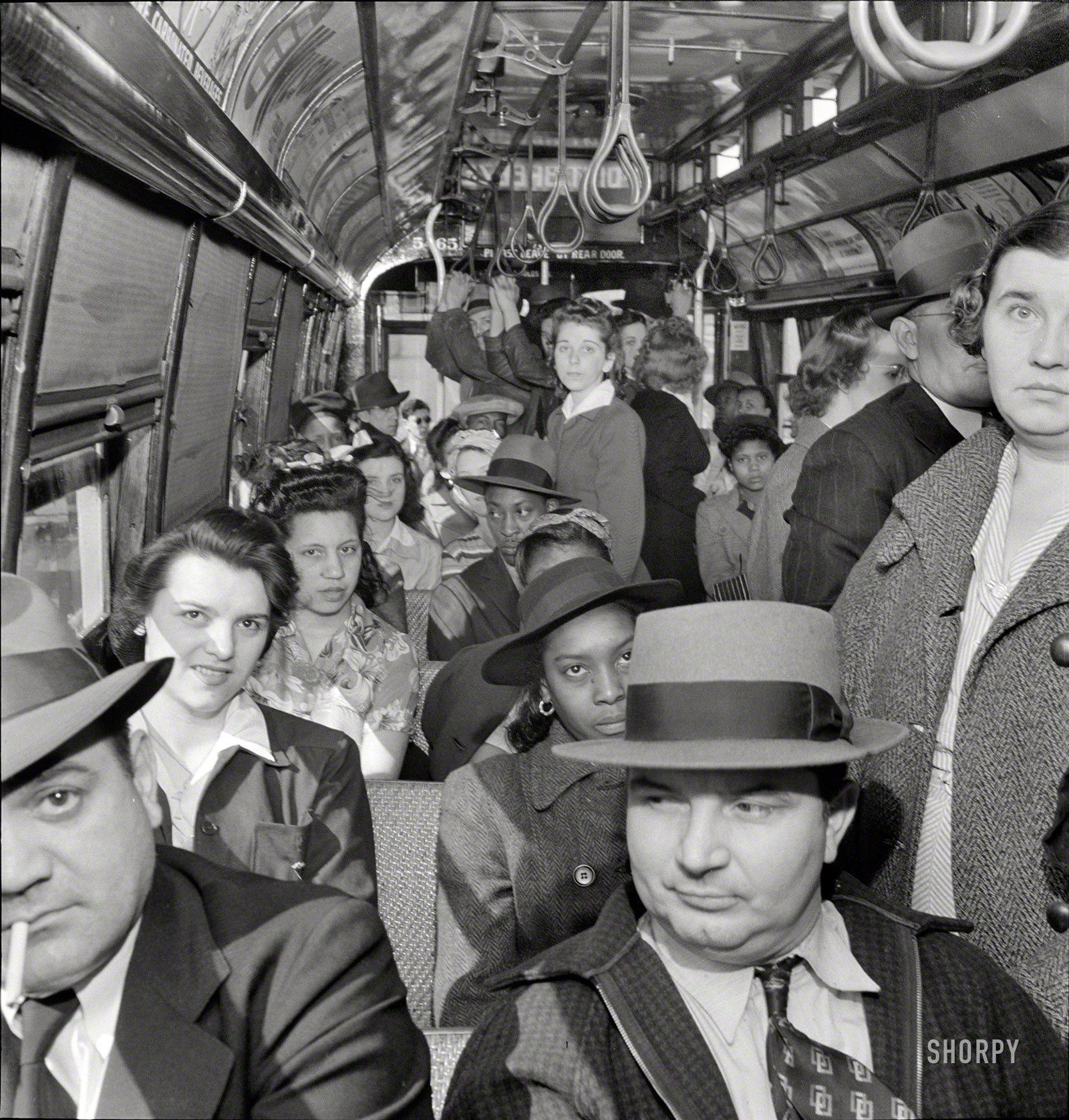 Photo posted for educational and informational purposes only,.  Any and all copyrights are retained by the original holders.