APRIL 14, 2020
Today is: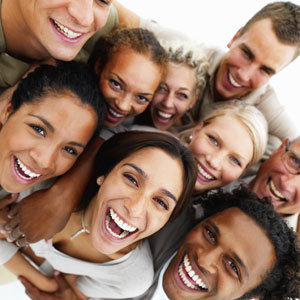 International Be Nice to Lawyers Day — They're often the butt of jokes, but for one day hold off on the name-calling and be nice to one today!
International Moment of Laughter Day — Today is that day to chuckle, laugh, giggle, guffaw… no matter what the reason, spread a little joy and happiness where you can by sharing an amusing moment with someone.
National Dolphin Day — With a curved jaw that gives them a permanent smile, what's not to love about dolphins?  These amazing creatures deserve recognition today.
National Pecan Day — Did you know that the pecan tree is the only nut tree native to North America?  Celebrate them today by cracking a few open, or even better — having some pecan pie!
HAPPY BIRTHDAY!
| | |
| --- | --- |
| | ANNE SULLIVAN (1866-1936 — American educator.  Best known as the lifelong instructor and companion of Helen Keller. |
| | LORETTA LYNN (1932) — American country music singer-songwriter with over 60  albums in her career. |
| | PETE ROSE (1941) — American baseball player and manager.  All-time hits leader (4,256) |
| | PETER CAPALDI  (1958) — Scottish actor, writer, and director (Doctor Who – 12th Doctor; The Thick of It). |
| | ROB McELHENNEY  (1977) — American actor, director, producer, & screenwriter (It's Always Sunny in Philadelphia) |
TODAY IN HISTORY
1775 – The Society for the Relief of Free Negroes Unlawfully Held in Bondage is organized in Philadelphia by Benjamin Franklin and Benjamin Rush.
This is the first abolitionist society in North America.
1828 – Noah Webster copyrights the first edition of his dictionary.
1865– President Abraham Lincoln is shot in Ford's Theater in Washington DC by John Wilkes Booth.  He will die the next day.
1902 – James Cash Penney (J.C. Penney) opens his first store in Kemmerer, Wyoming — The Golden Rule Store.
1912 – The RMS Titanic hits an iceberg in the North Atlantic at 11:40pm and will sink at approximately 2:20am the next morning.
1939 – The Grapes of Wrath by John Steinbeck is first published by Viking Press.
1958 – The Soviet Satellite Sputnik 2 falls from orbit after 162 days.  It carried the first living thing into space, a female dog names Laika
1981 – The first operational space shuttle, Columbia, completes its first test flight in mission STS-1.
2003 – The Human Genome Project is considered complete with 99% of the human genome mapped to 99.999% accuracy.