APRIL 20, 2020
Today is: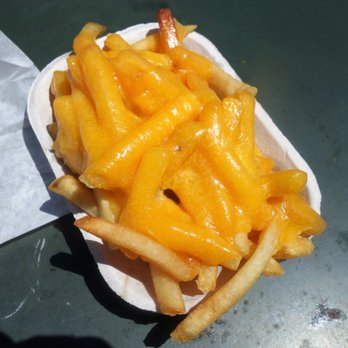 National Cheddar Fries Day — Take those taters and drown them in cheesy love — whether it be melted shreds or the plastic lava — put cheese on em!
National Look Alike Day — It doesn't need to be an identical twin!  Today you might be able to find your doppelganger somewhere in the world.
National Pineapple Upside-Down Cake Day — It's sweet, it's sugary, it's pineapple-y — better yet, it's upside down!  Load up the baking pan and have a slice!
HAPPY BIRTHDAY!
| | |
| --- | --- |
| | HAROLD LLOYD (1893-1971) — American silent film comedian. |
| | TITO PUENTE (1923-2000) — American drummer and songwriter. Best known for his mambo and Latin jazz compositions. |
| | GEORGE TAKEI  (1937) — American actor, author, and activist.  Best known as Mr. Sulu on Star Trek. |
| | ANDY SERKIS (1964) — English actor and director.  Best known  for his action capture roles of Gollum in The Lord of the Rings trilogy and Snoke in Star Wars. |
TODAY IN HISTORY
| | |
| --- | --- |
| 1657 – The freedom to practice their religion openly is given to Jews in New Amsterdam, later New York City. | |
| 1898 – President McKinley signs the formal declaration of war from Congress, beginning the Spanish-American War. | |
| 1912 – Baseball is played for the first time  at Fenway Park, still home to the Boston Red Sox.  The Red Sox beat the NY Highlanders (now Yankees) 7-6 in 11 innings.. | |
| 1916 – The first National League baseball game is played at Chicago's Weeghman Park (now Wrigley Field).  The Cubs beat the Cincinnati Reds 7-6.  The defunct Federal League played there from 1914-15. | |
| 1946 – The League of Nations  (formed after WWI) officially dissolves, yielding most of its power to the new United Nations. | |
| 1972 – The Apollo 16 lunar module lands on the surface of the moon with astronauts John Young and Charles Duke. | |