APRIL 27, 2020
Today is: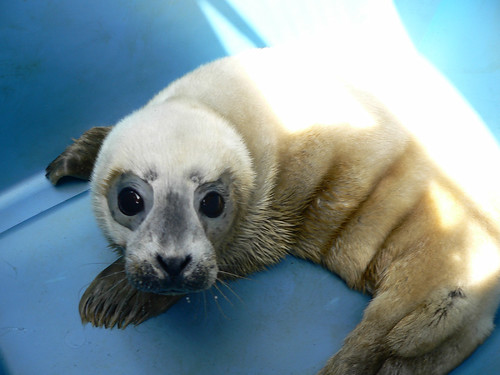 Marine Mammal Rescue Day — Not all critters that need saving have paws and fur.  Today is all about those marine critters, think dolphins, seals, whales, who need out help too.
National Prime Rib Day –Usually reserved as a roast made for holidays, why not give it its own?
National Devil Dog Day — Two thin slices of devil's food cake with a layer of cream inside (which may nor many not be hot dog shaped) — time to treat yourself today!
HAPPY BIRTHDAY!
| | |
| --- | --- |
| | MARY WOLLENSTONECRAFT (1759-1797) — English author and  women's rights pioneer (A Vindication of the Rights of Women).  Also the mother of Mary Shelley (author of Frankenstein). |
| | SAMUEL MORSE (1791-1872) — American painter and  inventor.  Worked with the telegraph and helped develop the Morse Code system still in use today. |
| | ULYSSES S. GRANT  (1822-1885) — American soldier & politician.  Commanding general of the US Army in the Civil War & 18th President of the United States. |
| | CORETTA SCOTT KING (1927-2006) — American author, activist, and Civil Rights leader.  Wife of Martin Luther King, Jr. |
| | CASEY KASEM (1932-2014) — American disc jockey, radio personality and voice over actor (Top 40, Scooby-Doo). |
| | CORY BOOKER  (1969) — American author, politician, and former Presidential candidate.  Junior senator from New Jersey. |
TODAY IN HISTORY
| | |
| --- | --- |
| 1981 – Xerox introduces the first personal computer mouse. | |
| 1986 – The city of Pripyat is evacuated following the Chernobyl nuclear disaster that day before. It has been uninhabitable and abandoned since. | |
| 2006 – Construction of the Freedom Tower (now One World Trade Center) begins in New York City. | |
| 2007 – Israeli archaeologists discover the tomb of King Herod (Herod the Great), leader of Judea around the time of the birth of Christ. | |