APRIL 28, 2020
Today is: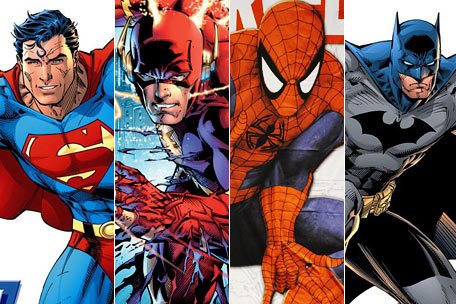 Great Poetry Reading Day — Coming at the end of National Poetry Month, today is the day for everyone to read poetry — whether to each other, to ourselves, or just out loud for the whole world to hear!
National Blueberry Pie Day — Nothing more needs to be said — one of the most popular pies out there gets its own day!
National Superhero Day — Whether they be fictional superheroes, or those you consider a superhero in real life, today is their day!
HAPPY BIRTHDAY!
| | |
| --- | --- |
| | JAMES MONROE (1758-1831) — American politician, statesman and diplomat.  5th President of the United States. |
| | OSKAR SCHINDLER (1908-1974) — German businessman credited with saving over 1,200 Jews who worked in his factory from the Holocaust.  Subject of the film Schindler's List. |
| | HARPER LEE  (1926-2016) — American novelist (To Kill a Mockingbird, Go Set a Watchman) |
| | SIR TERRY PRATCHETT (1948-2015) — English satirist, humorist, and fantasy novelist (Discworld series) |
| | JAY LENO (1950) — American writer, comedian, & former late-night television show host (The Tonight Show). |
| | ELENA KAGAN  (1960) — American jurist; Associate Justice of the US Supreme Court |
| | JORGE GARCIA (1973) — American actor and comedian.  (LOST, Hawaii Five-O) |
TODAY IN HISTORY
| | |
| --- | --- |
| 1788 – Maryland ratifies the US Constitution, the 7th state to do so. | |
| 1789 – The Mutiny on the HMS Bounty — Captain William Bligh and 18 crew loyal to him ate set adrift in the South Pacific. | |
| 1952 – The Treaty of San Francisco comes into effect, restoring Japan's sovereignty and ending its state of war with the World War II Allies. | |
| 1973 – Pink Floyd's The Dark Side of the Moon reaches #1 on the US Billboard chart and will remain there for a record-setting 741 consecutive weeks. | |